Online Reputation Management for Financial Service Firms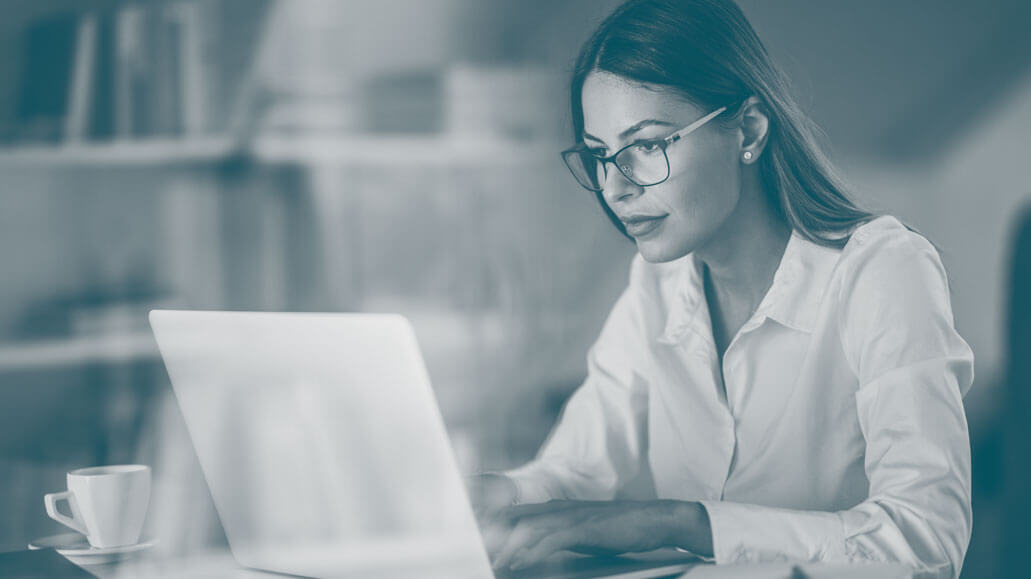 The financial services industry, perhaps more than any other, has been faced with a torrent of negative public perception for many years now because of the 2008 financial services crash that resulted in a recession.
As it does for organizations in the healthcare industry, online reputation presents a huge opportunity to financial services firms as they seek to change how they're perceived by the public. After all, if you're expecting people to trust your organization with their finances and investments, shouldn't your organization be reliable and trustworthy?
But proving you are is an uphill battle. In 2020, there were more than 700,000 bank account switches across the UK. In fact, financial services is the least trusted industry according to Edelman. The struggle is definitely real.
Brand loyalty is a rare thing for financial institutions, as consumers usually look for firms who offer the most secure investments and are seen as trustworthy – that's where online reputation comes into play.
What Is Online Reputation Management?
Online Reputation Management (ORM) (which we also refer to as reputation experience management) is the practice of engaging with the community of people who use a search engine to find you, rate and review your company, comment on your social media pages, or otherwise interact with your company online. A strong ORM program ensures that online business listings are accurate, so people can find you, and it enables you to harness the power of the conversations happening about you online to improve your reputation.
ORM has three elements:
Ensuring your business gets found by improving your performance in online search.
Encouraging customers reviews and responding to them so that your brand will get chosen by customers who read all of the good things about your company.
Taking action on customer feedback to improve business operations and get better.
Done right, online reputation management can help retain existing clients and attract potential new ones. It sets you apart from other financial service providers in the market and can benefit your financial business in a number of ways.
But it's important to remember that online reputation management should be performed alongside other best business practices. After all, it'll be hard to maintain your reputation if you're not giving customers the best experience possible.
Why Is Online Reputation Management Important?
As Reputation CEO Joe Fuca wrote, we are living in a feedback economy in which customer reviews and ratings influence every aspect of a business. Those reviews and ratings are proliferating: on a financial service's firms website, its Google My Business (GMB) listings, and social media, to name just a few places where customers talk about you all the time. With nearly everyone relying on internet research for information about where to spend — or bank — their money, star ratings and online reviews matter more than ever.
For financial services firms, ORM can drive traffic to locations, increasing revenue, while bringing additional benefits:
Improves Search Engine Optimization (SEO) for better rankings: These days, SEO is one of the most important factors within marketing. But, if someone were to search for a branch or location of your firm, what would they see? Google now ranks largely on customer reviews, meaning if your potential client were to search for "bank near me," for example, the results depend largely on what customers say about you online. Building review volume by proactively requesting feedback and reviews from all customers helps firms present a fair representation of the services they provide online.
Improves customer sentiment by consistently responding to reviews: Best practice is to respond to 100 percent of negative reviews and 60 percent of positive reviews. Using ORM technology, organizations can respond directly to reviews in their native source. Doing so has two main benefits:
The person leaving negative feedback knows your firm values their opinion and is willing to try to resolve the issue. This in itself could change their negative opinion to a positive one. And, if it's a positive review, responding helps build customer advocacy.
Because your responses are public and online, potential clients will see your commitment to customer satisfaction.
Enables effective community engagement: In a sector as fast-paced as financial services, community management can be difficult to build and maintain. ORM enables firms to monitor and publish relevant content to social media channels at the local level, building community engagement close to locations.
Provides a single source of truth: By pulling data from all online sources into a single repository, ORM makes it easier to maintain overall control of how your brand is perceived in the public eye.
What Are the Elements of Online Reputation Management?
Online reputation management does not happen by magic. Financial services firms need to take ownership of the process as follows:
Getting Found
Audit all the places people learn about your business and make sure that your content is optimized for search. We recommend focusing on your website (including find-a-branch directories on your corporate site), your GMB listings, Facebook, and a few vertical-market review sites. Your GMB listings and Facebook are critical because they wield an inordinate influence on search and reviewing activity. Google is by far the most important place to focus your attention – especially your GMB listing. According to industry research, a business's GMB listing is the most important factor influencing its visibility in local search. In essence, a GMB listing is an important jumping off point for people to learn about your business. Financial Services firms need to turn their GMB listings into content powerhouses, with customer Q&As and descriptive content about their services.
Getting Chosen
Financial services companies need to accumulate positive customer ratings and reviews everywhere home buyers find them – on their websites, socials, and on their GMB listings. But how do you get positive reviews? You ask for them. That's right – it's as simple as that. Of course, don't ask for a positive review — that's a big no-no. Just ask for the review, either in person, email, or the communication method of your choice.
From there, monitor your reviews on locations such as your GMB listing and your Facebook business page. Beyond that, you should find out if you're listed on any third-party websites that review financial services.
If you encounter a negative review, don't just hide or remove it unless it's against policy or guidelines. Hiding feedback will have a more significant negative impact on your reputation more than the feedback itself.
The best action is to reply to the negative review sincerely and calmly. Let the customer know you sympathize with their experience and genuinely want to improve the situation. You'll be viewed as more professional and caring towards your clients, despite the negative feedback.
Then, try to move the conversation to a private channel as soon as you can. This allows you to find a solution or resolution to the customer's complaint much faster.
But the most effective long-term solution for bad reviews is counteracting them with positive ones. Encourage your customers to leave you reviews, especially if they are happy with your services.
Getting Better
Managing your reputation isn't about collecting the most reviews in the world – yes, accumulating reviews is important, but even more important? Learn from reviews. By monitoring reviews, collecting feedback, and analyzing that data, you can uncover patterns in responses, such as people complaining about a consistently subpar response time at one of your branches. Your branches can also learn from each other by analyzing patterns of positive reviews from one branch to the next.
Doing all this requires synthesizing large amounts of customer data, both structured (e.g., formal customer reviews on a website) and unstructured (e.g., reviews that people leave on social). This is why businesses are increasingly turning to artificial intelligence to scan vast amounts of data and report it. Reputation offers a software platform to help businesses ask for reviews, respond to them, and learn from them. Our platform uses forms of artificial intelligence such as natural language processing to find those crucial patterns hiding in customer feedback.
Getting Started with Online Reputation Management
Online reputation management for financial advisors and firms is a discipline that you can take on easily — step by step. We've written a guide that will take you through the basics of launching an ORM program in your firm. Additionally, you can learn more about Reputation and the financial services sector here.